About Solis
It is well known that as you call a ship, it will sail. Therefore, the manufacturer's specialists carefully selected the appropriate name for the line of tractors designed for European markets.

Solis means «Sunny»

It was decided to use the word Solis, which has Latin roots: in translation from Latin language  «Sol» means the sun, and «Solis lumen» - sunlight. Agree, it is very telling title. After all, as a rare plant, shrub or tree can do without sunlight - so a rare cultivated field or garden can do without the use of a tractor. In addition, this brand was born in sunny India.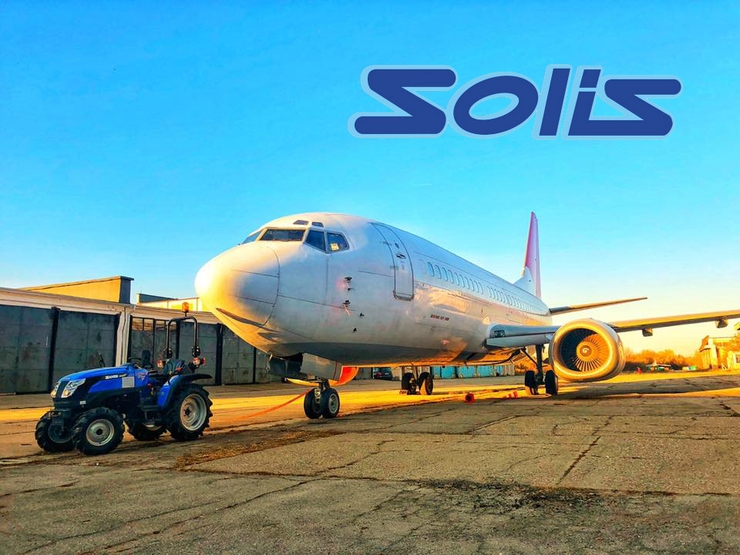 The Solis S26 (26 HP engine) tows a plane with a mass 40+ tons (Boeing 737)

Solis is a trademark owned by the Indian company International Tractors Limited (ITL). Under the Solis brand, ITL manufactures tractors and attachments that have been developed to meet European operational requirements. Moreover, under the brand name Sonalika, the same company produces slightly different tractor models: for the domestic market of India.

1969: beginning

International Tractors Limited was founded in 1969. At the very beginning, it was engaged in the development and production of agricultural equipment for the local market, under the brand name Sonalika. Over time, due to its quality and reasonable price, Indian units have spread around the world.

Partnership with Renault and CLAAS

In the early 90's, ITL decided to engage in the production of agricultural tractors. In 1995, the first tractors under the Sonalika brand began to roll off the assembly line. In order to increase quality, as well as gain access to advanced technologies, in 2000, cooperation was established with Renault Agricole (France), and later with its successor: CLAAS Tractor (Germany).

Japanese investment

10 years after the start of production of Sonalika tractors, Japanese manufacturers and investors showed interest in the Indian company ITL. Therefore, in 2005, the Development Bank of japan (DBJ) and the company Yanmar (Yanmar) made a joint investment in the ITL factory. In addition, Yanmar took over technical management. It was then that it was decided to develop a separate line-up of equipment for export, under its own brand. The first to start selling a mini tractor with an motor of 26 horsepower, which very quickly gained recognition and popularity. Since then, Solis tractors have begun their march around the world.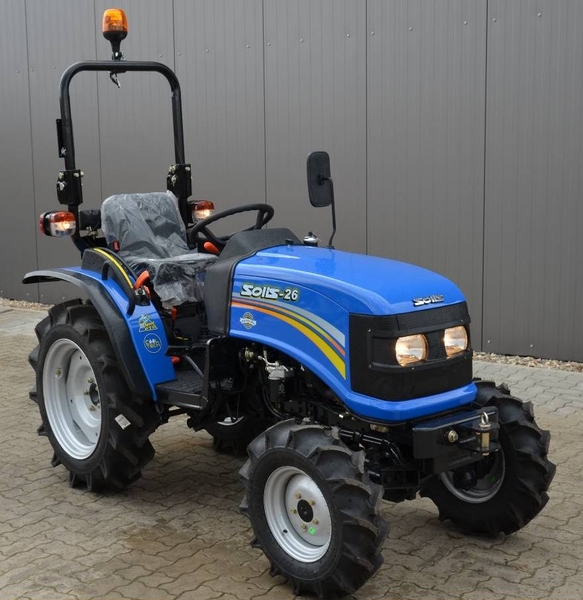 Mini-tractor «Solis 26» with an engine of 26 hp
Model of the year 2005

According to the manufacturer, since 2014, ITL has been ranked 3rd among the largest manufacturers of tractors in India, and in 2018 it took 6th place among the world's giants.

Partnership with Yanmar

Yanmar has long been an ITL strategic partner. To this day, Yanmar continues to invest in ITL both financial and human resources. As of 2019, 30% of ITL is owned by Yanmar Holdings. And at the factory in Hoshiarpur city (Punjab, India) are working 60 Japanese engineers. In total, about 5.5 thousand employees work at ITL, including more than 400 R&D engineers.

In the development department of ITL

Up to 300 thousand tractors per year

In 2018, about 150 thousand tractors were produced. This is 410 cars per day. That is, every 2 minutes - 1 tractor came off the assembly line. In addition, this is not counting the rest of the company's products. In 2016, as a result of another modernization, the production capacity of the factory was increased to 300 thousand tractors per year. Judging by the capacity of the factory - it is capable of producing 1 tractor / minute.



ITL factory from a bird's eye view

Distributors in 120 countries

Only in Europe, Solis and Sonalika equipment is represented in 33 countries. Its presence in Germany, Portugal and France is especially strongly felt. There, thanks to the huge popularity of Solis mini tractors, the company has firmly taken a leading position. Total for 2018 in Europe, about 15 thousand tractors of all models were sold.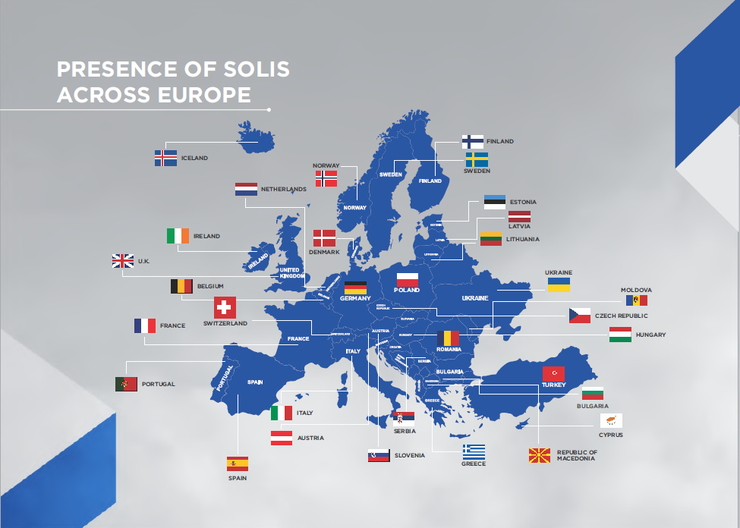 Map of Solis presence in Europe (33 countries)

Globally, Solis equipment is imported in 120+ countries, and the number of tractors sold around the world is approaching the figure of 1 million units. The company's annual turnover is estimated at billions of US dollars.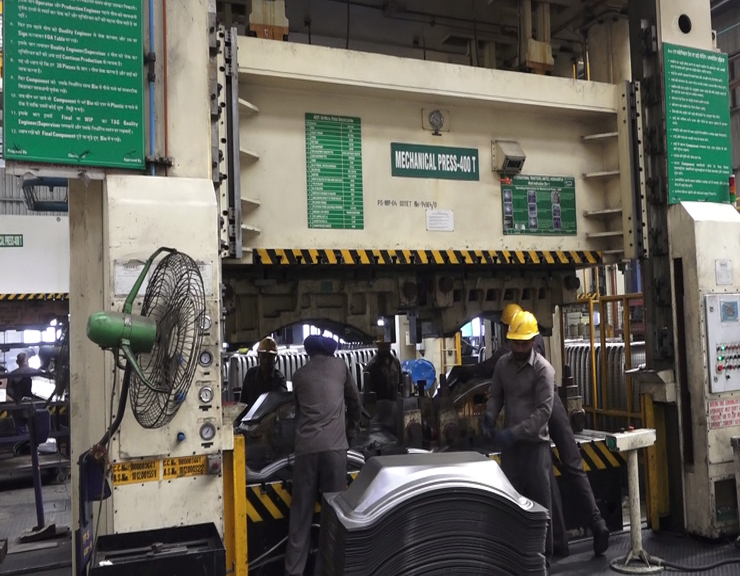 Press shop at the ITL plant for stamping hoods, fenders, etc.
 

CNC machines in the machining workshop of the ITL factory

Quality components

Depending on the model or configuration, Solis tractors use certain parts and assemblies from renowned manufacturers. For example: Mitsubishi motors, transmission and chassis from Antonio Carraro, fuel pumps and electronics from Bosch, as well as accessories from Hella and Mita.

ITL company produces motors of its own design: for tractors with a capacity of 18 to 120 hp and for cars, with a power up to 160 hp for all processes, from development to after warranty service, the company received international certificates ISO 14001 (ecology) and ISO 9001 (quality management).



Own motors assembly line at ITL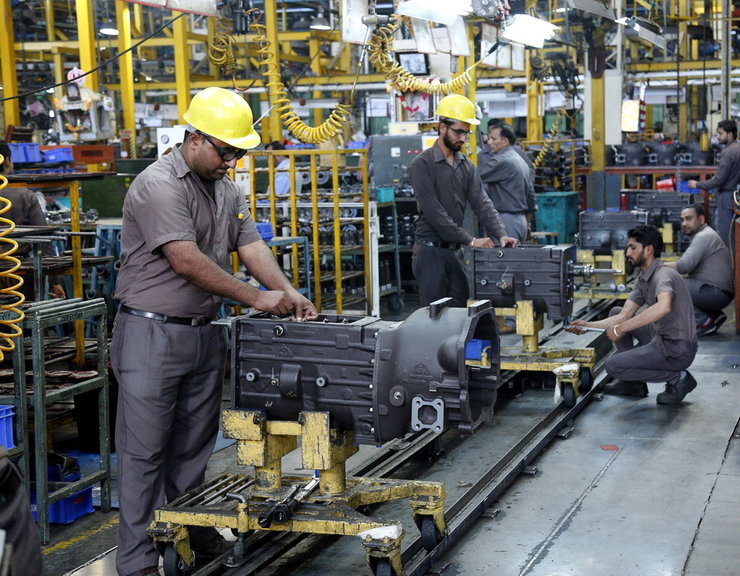 Self-developed transmission assembly line at ITL factory

3-year warranty

ITL pays particular attention to product quality. Therefore, it provides its customers with a 3-year warranty or 2000 motor hours, whichever comes first. Other parts are covered by a 12-month warranty period.
* Details on page Spare parts and service

European spare parts warehouse in Germany
In each country, at each distributor - service centers are organized. Each of them has formed warehouses of original Solis / Sonalika spare parts. The necessary minimum of components for operational repair of equipment is stored in warehouses.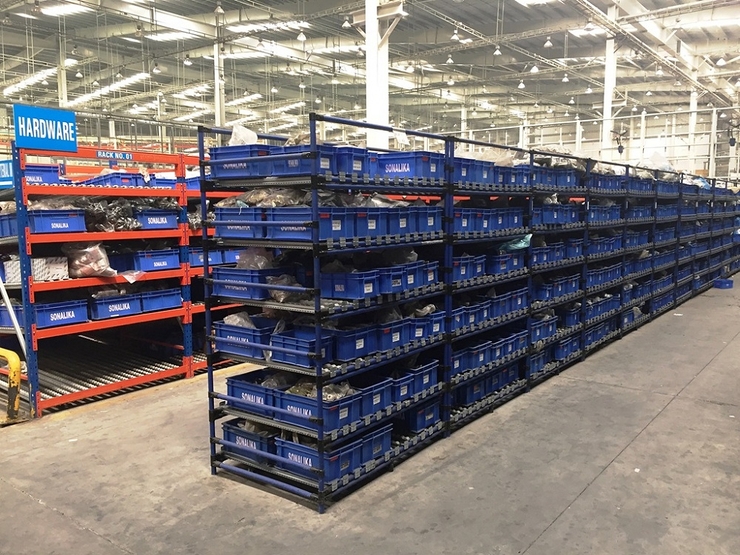 Spare part warehouse of Solis/Sonalika

In case a rare part is needed, it can be ordered in a European warehouse. The main parts warehouse for Europe is located in Germany. Therefore, the delivery of the necessary parts takes only a few days.
* Details on page Spare parts and service

Reliable workhorse

Solis does not seek to compete in terms of packaging with premium brands. However, with regard to quality and reliability - a little what it gives. Solis technology is simple and functional: no "cool bells and whistles" and "space technology." Nothing super complicated that a mid-level mechanic could not fix in the field. Indeed, Solis tractors use time-tested solutions of the 90s, brought to perfection in accordance with the requirements of the 21st century.


Robotic paint workshop at the ITL factory

Partnership with Landini
In December 2018, ITL signed a partnership agreement with Argo Tractors (Italy), which produces tractors of the Landini, McCormick and Valpadana brands. The essence of the agreement is that Argo Tractors will offer (in some markets) Indian cars under the Landini-Solis brand. Agree that such a respected Italian brand is unlikely to sell equipment of dubious quality.


Final assembly area for Solis and Sonalika equipment.
In the workshops under one or another flag, they assemble cars in the specified configuration for a particular country

Japanese quality at Indian price

As you already know, Yanmar (Japan), which has many years of experience in the development of engines and agricultural equipment provide the technical management. In addition, the production is located at the ITL factory (in India). In a country where wages are lower. Thanks to these factors, the manufacturer was able to achieve excellent quality at a reasonable price.



Quality control line of Solis and Sonalika equipment

Solis in Moldova

The official distributor of Solis equipment in the Republic of Moldova is Agrimatco Service S.R.L.

Come to the "Solis expo" show room and choose your Solis!
Show room address on the Contact page

We are waiting for you!